OPPORTUNITIES & OPTIONS BY PROPERTY TYPE AND INDUSTRY
Exercise your right to reduce or eliminate unwarranted flood insurance expenses
Every property owner subject to lender-imposed flood insurance has a right to an accurate flood zone designation and coverage that matches the true level of risk.
The imposition of mandatory flood coverage is not fair and more than 50 percent of high-risk flood zone designations are wrong! A standard flood zone determination merely notes a property's location on FEMA's Flood Insurance Rate Map (FIRM) and fails to identify characteristics unique to individual structures. Many of the maps used
are frequently outdated. Further, elevation certificate errors and omissions
misrepresent a property's actual flood risk and cause an insurance agent to
incorrectly rate the flood policy.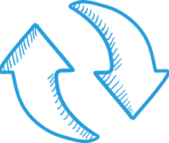 "For every $5,000 a year your flood insurance goes up, you're losing $100,000 in property value."
Effective Strategies to
Manage Risk and the Cost of Coverage
The first step to determine eligibility for reclassification into a low-moderate risk flood zone, where flood insurance is not required.
FLOOD ZONE RECLASSIFICATION
A complex process of petitioning FEMA to place a structure into a low-moderate risk flood zone based on property characteristics and other factors not indicated on a FIRM (Flood Insurance Rate Map).
To thoroughly evaluate flood risk and accurately rate a flood insurance policy, you need an elevation certificate free of errors and omissions.
A program that identifies legally available credits, rate options, and significantly increases the value of real estate holdings by reducing annual flood insurance costs.
EVALUATING RISKS, DISCOVERING OPPORTUNITIES
Client-centered Solutions
Our client list speaks for itself. In addition to single-family homeowners, here is a partial list of current and past clients who put their trust in Flood Insurance Solutions for reputable, reliable, and ethical services.














You only pay* if Flood Insurance Solutions is successful in removing the property from the high-risk flood zone or capturing savings through a reduction in premium. We provide a money-back guarantee for single-family property owners if the home cannot be reclassified.
*Excluding elevation certificate fees.
We're Here to Work with You!