Elevation Certificate Quote
Accurate data to make sound decisions
The elevation certificate is an important document for property owners with buildings currently classified by FEMA in a high-risk flood zone. Because of elevation certificate errors or omissions, a property owner can pay too much or too little for flood coverage or choose to forego coverage when they need it most. An elevation certificate with accurate data enables an insurance agent or broker to make competent recommendations on the property owner's behalf.
To request a quote for an elevation certificate, complete and submit the form below. To check the status of your elevation certificate order, feel free to reach out to us.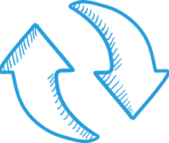 "For every $5,000 a year your flood insurance goes up, you're losing $100,000 in property value."
We're Here to Work with You!